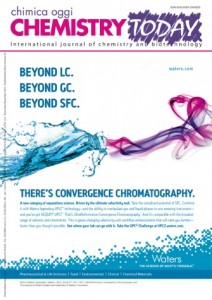 Author(s): VENTURINI F., SANSOTERA M., OSELLAME R., CERULLO G., NAVARRINI W.
Source: Chimica Oggi – Chemistry Today.
Volume: 30 Pages: 10-13. December (2012).
ABSTRACT:
Femtosecond laser irradiation followed by chemical etching (F.L.I.C.E.) is an emerging technique for the fabrication of directly buried, three-dimensional microfluidic channels in silica. The procedure attested in literature, which has been widely studied in the past years, consists of irradiating a glass slab and subsequently apply a chemical etching step. The results obtained by different research groups vary widely. In this paper we present a review of the most recent advancements of this technique discussing several critical factors that affect the aspect ratio, the length and the etching speed of the microchannel.
http://www.teknoscienze.com/Articles/Chimica-Oggi-Chemistry-Today-Advances-in-glass-Microfabrication-Femtosecond-laser-irradiation.aspx#.UouCWycUlZM